Regular price
Sale price
$79.00 USD
Unit price
per
Sale
Sold out
OBSIDIAN is The Powerful and Protective Stone.
Experience the benefits of our WANDLUXE Obsidian Lifting Roller. It helps to sculpt your face, rejuvenate and lift the skin. Each sphere is designed with 170 cuts to help visibly contour your jawline and cheekbones.
At the same time it helps with lymphatic drainage and increase blood circulation to reveal a brighter, younger skin.
How to use

Apply serums and creams prior to rolling your face. This will allow the products like HADAKA P U R I T Y oils to penetrate deeper into the skin.

Begin on the jawline and apply light pressure as you roll outwards towards the ears for lifting effect.

Placing the rollers above and under the corners of the mouth, start rolling upwards towards the ear to sculpt the face and lift the skin 

Roll upwards from the nostrils towards the temples for sculpting.

Applying light pressure, gently roll underneath the eyes towards the temples.

Place the rollers on the center of the forehead and roll upwards towards the hairline

Roll from the base of the jaw to the bottom of the neck.

Pair with HADAKA 24KT Gold Mask for optimal results. 

TIPS

Set in the fridge prior to use for an amplified cooling effect.

Use morning or night as part of your skincare regimen.

Roll in one direction using long sweeping motions

Do not pull or tug on the skin as lymph vessels lay directly underneath the surface - light pressure will suffice.

Repeat each motion for a minimum of 3 times.

Sanitize roller regularly.

Never soak the roller in water.

Clean with a damp towel.
View full details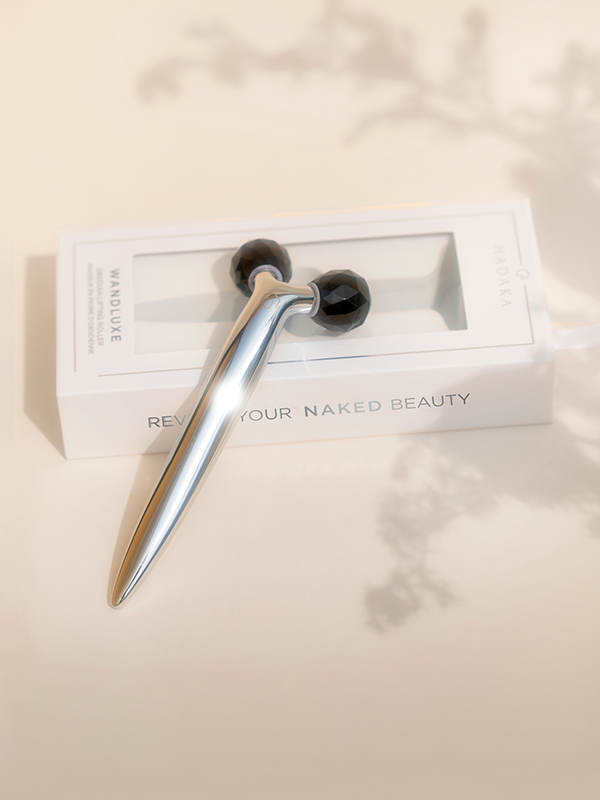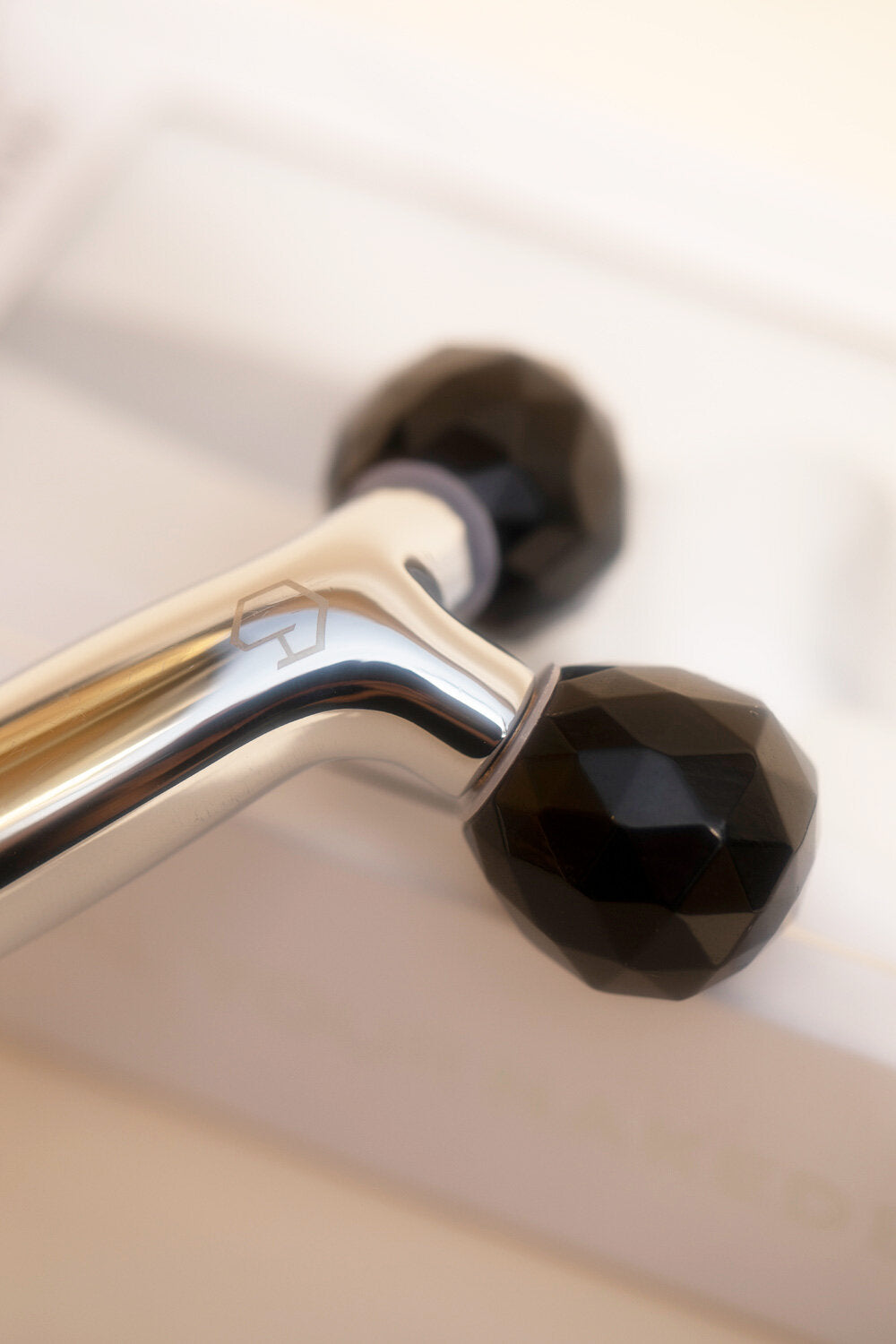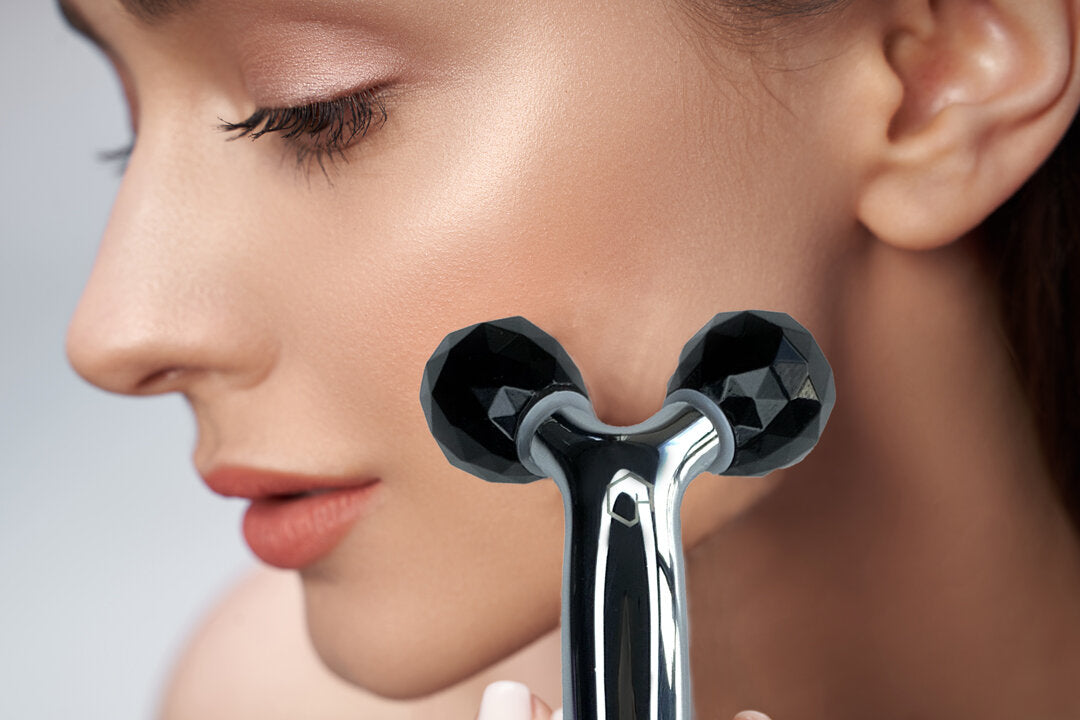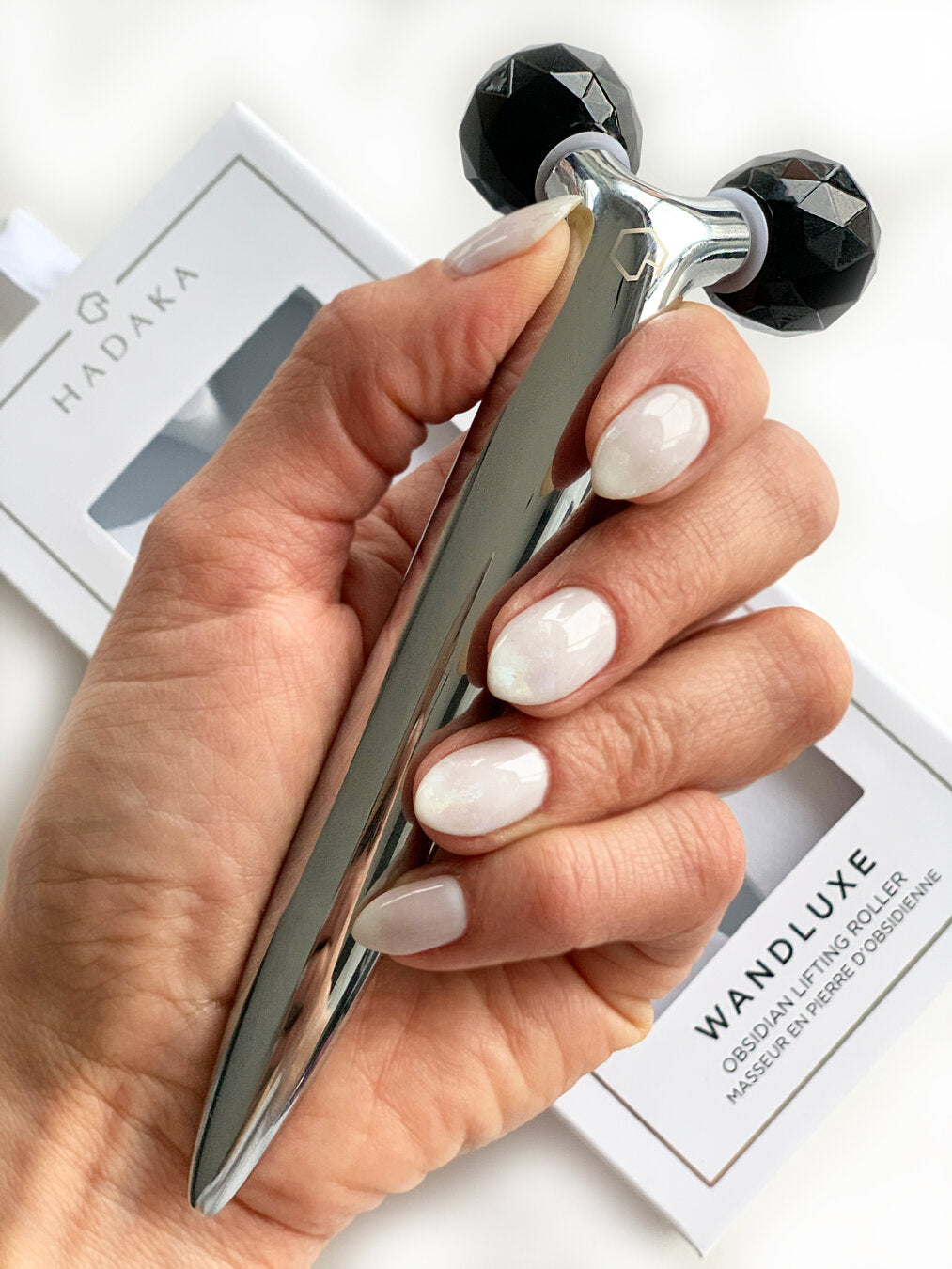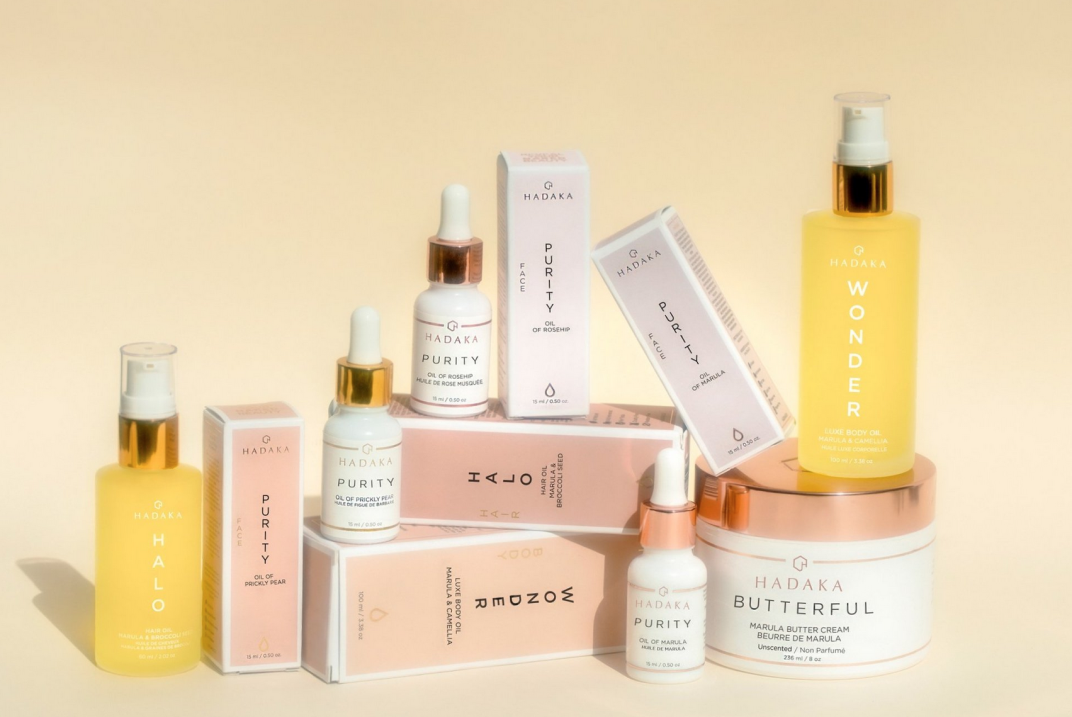 A new kind of skincare.
Imagine having consistently hydrated, revitalized, and youthful-looking skin!

Our products not only address immediate hydration needs but also combat the signs of aging, keeping your skin supple and radiant. The infusion of natural ingredients will leave your skin feeling nourished and replenished, enhancing its natural beauty.
Shipping

CANADA
Free shipping on all orders + $50 CAD
Flat Rate for orders under $50 CAD is $10 CAD

USA
Free shipping on all orders + $100 USD
Flat Rate for orders under $100 USD is $10 USD

All-natural Ingredients

HADAKA began as an effort to be conscious of what we put onto our skin, Starting with all-natural, cruelty free and wild harvested ingredients. We take pride in delivering high quality with noticeable results.

At HADAKA we are mindful about our carbon footprint and the effect it has on our planet. We reduce our carbon footprint by using local sources for our packaging, such as boxes, jars and bottles.