Regular price
Sale price
$50.00 USD
Unit price
per
Sale
Sold out
Introducing the Hadaka Candles by sáas: 
Indulge in the epitome of luxury and tranquility with the sáas Candles - Combining a range of unique features and benefits, this remarkable candle encompasses the values of sustainability, eco-consciousness, and unrivaled sophistication.
The Hadaka Candle proudly carries the distinction of being vegan and non-toxic. We understand the importance of offering an option that aligns with your values, the fragrance is also pet-friendly. We recognize that our furry friends are an integral part of our lives, and their safety and well-being are of paramount importance. Made with careful consideration, this candle ensures that no harmful ingredients or toxins are released into the air, keeping your pets safe and sound.

Crafted from a unique blend of coco-apricot wax, this candle creates a clean and even burn, ensuring a longer-lasting experience. And the vessel has a second-life, to be re-used as a container on your vanity. Embrace the tranquility as the captivating glow of the Hadaka Candle illuminates your surroundings, creating a warm and inviting atmosphere that beckons you to unwind and relax. Prepare to be enveloped in a symphony of scents with our luxurious niche perfume.

DREAMLAND: boasts a fragrance that perfectly balances the tropical essence of mango, the creamy sweetness of coconut, and the refreshing zest of pineapple. Allow your senses to be transcended to a blissful paradise, as the notes dance delicately around your space, captivating all who enter.

DESIRE:The enchanting essence of tonka bean, known for its warm and sweet aroma, fills the air, wrapping you in a comforting embrace. As the candle flickers, it releases the delicate fragrance of vanilla, evoking feelings of desire and intimacy. The earthy and woody undertones of sandalwood add a touch of sophistication, transporting you to a realm of pure bliss.
Scent / Fragrance

Desire: tonka bean, vanilla, sandalwood, saffron, white tea.

Dreamland: mango, coconut milk, pineapple, sugar, vanilla
Ingredients

coco-apricot wax, fragrance, premier cotton wick
How to use

Let all of the wax melt evenly across to reach the edge of the jar—allow the candle to burn for 2-3 hours. This helps to insure that the candle does not "tunnel" by leaving unused wax on the sides of the glass. Your candle will last much longer this way.

Always trim the wick before every burn. This will avoid the flame getting too big and create too much smoke or snoot
Never burn candles on or near anything that might catch fire or leave a burning candle unattended.
Wick should maintain a wick length of 1/4 of an inch above the wax to aid the candle in catching and maintaining a proper flame.
A candle with a flame that is too high will burn too hot and may become dangerous if left unattended.
Move your candle from windows, doors, air conditioners, and fans.
Candles should not be burned for more than 4 hours at any given time.
View full details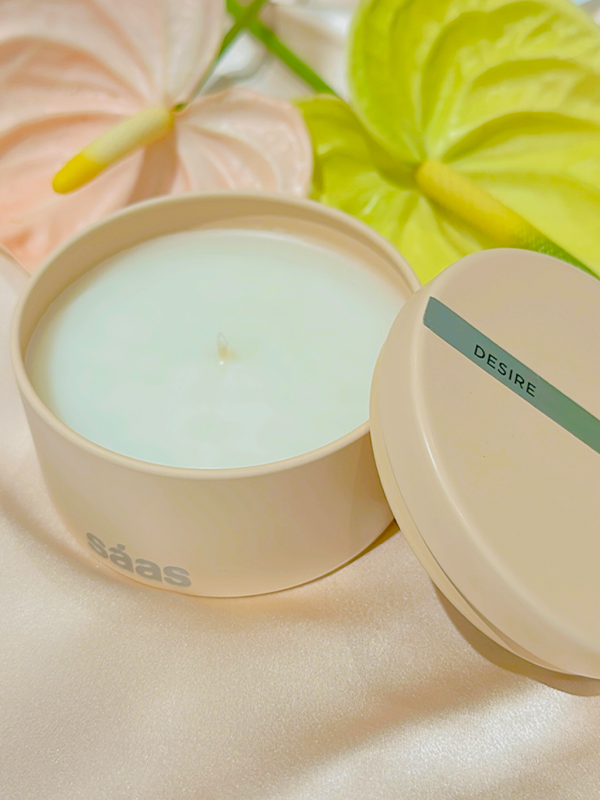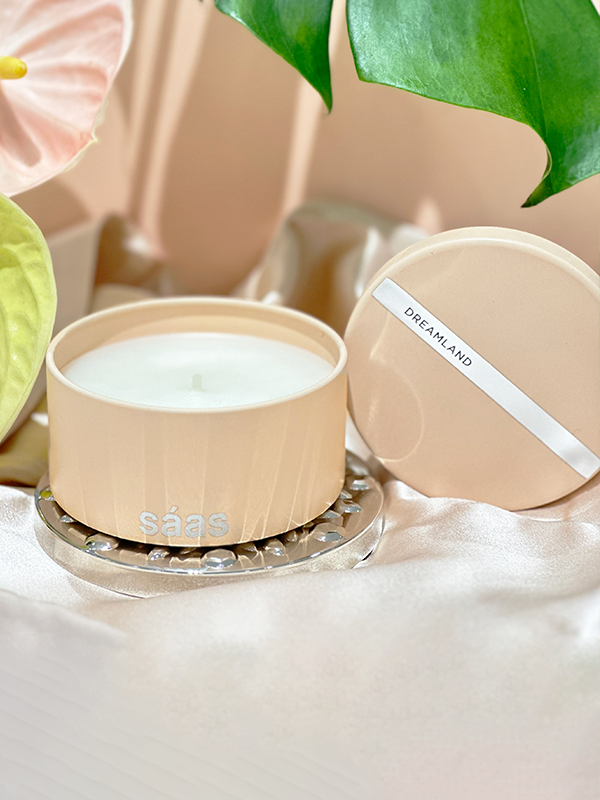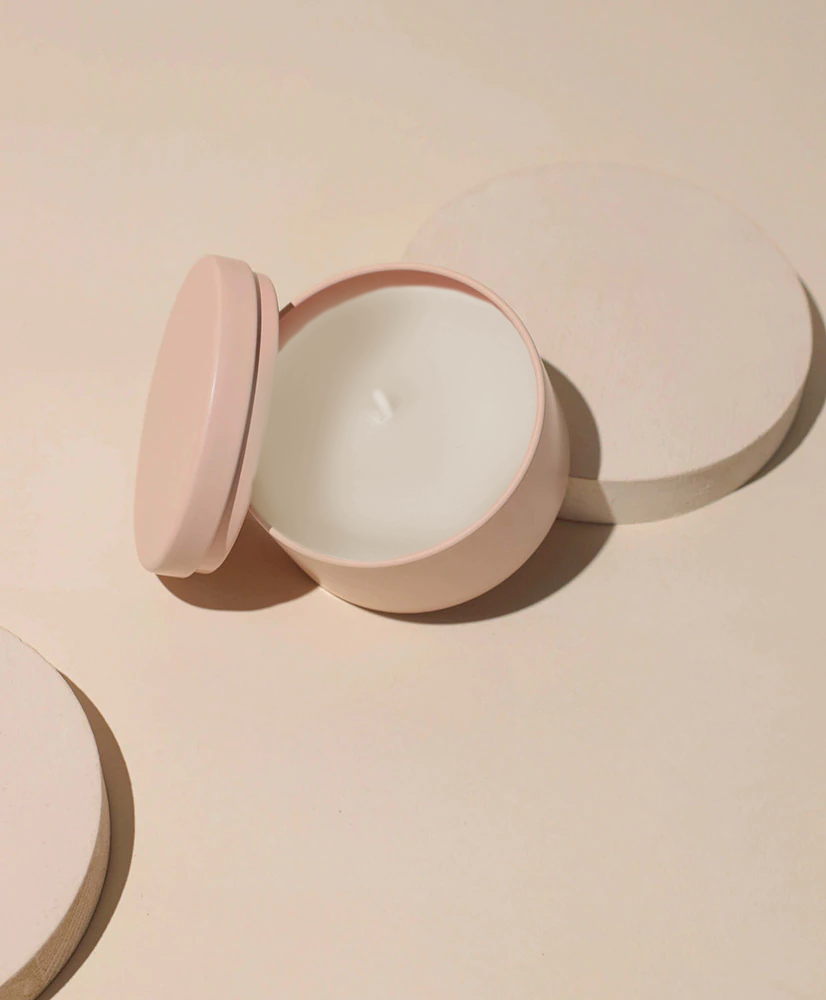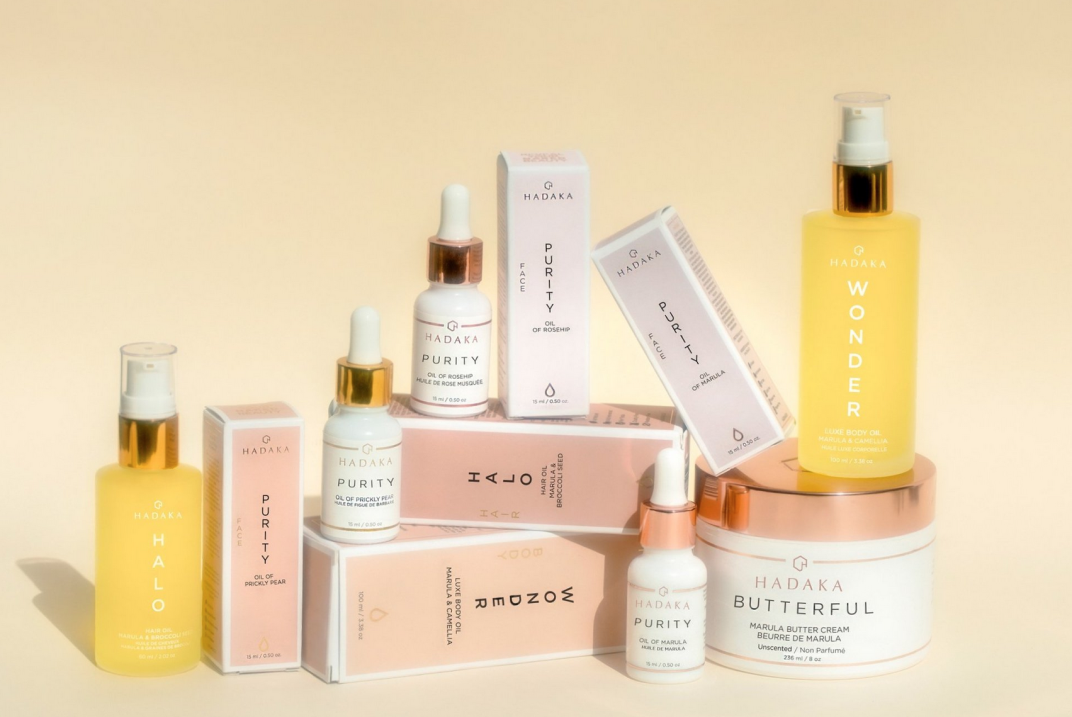 A new kind of skincare.
Imagine having consistently hydrated, revitalized, and youthful-looking skin!

Our products not only address immediate hydration needs but also combat the signs of aging, keeping your skin supple and radiant. The infusion of natural ingredients will leave your skin feeling nourished and replenished, enhancing its natural beauty.